Lead Smelter
This gas fired lead smelter is heavily constructed to convert scrap lead such as: wheel weights, plumber's scrap and car batteries into sellable products like: boat anchors diving weights and ingots.
It has a large hopper that can be filled with scrap using a front end loader. As the lead melts, the non-lead material will float to the surface to be pulled off with a rake.
The lead is poured out the bottom into molds using a bottom pour valve for safety. A mold of 6 tons or more can be filled continuously. Smaller models apply to this same condition.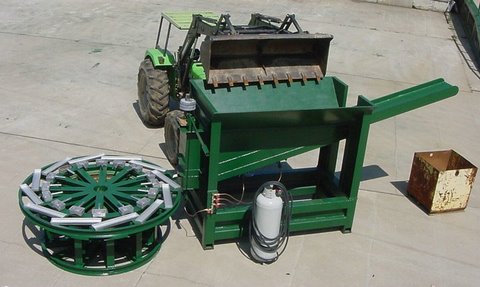 IN STOCK
With 35 Years experience we are
Experts in Mineral Recovery
Custom Dredges and Wash Plants
Engineered to suit your needs
In Stock items available for immediate delivery
International Dealers Welcome
Ottercreek Trading Co. Inc
1280 N. CR 500 E.
Butlerville, In 47223
US Phone 812-873-6349
US Fax 812-873-6348